Coastal Underwater Cleanup Day 2018
The National Institute for Scuba Divers in Lebanon (NISD), in collaboration with Al-Mawared Bank and Wardieh holding organized the 14th annual underwater diving clean up day.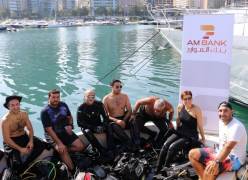 MP Paula Yacoubian, a continous supporter of this activity along with a number of divers and instructors from NISD participated in the clean-up of the seabed on Sunday 14 October 2018.
The boat operated in and out from NISD HQ based at the Marina-Zaitouna Bay area in Beirut, where divers from all over Lebanon, with the help of volunteers supporting them on the boat, collected a large amount of underwater garbage.
NISD and all participants aimed to raise awareness about the uderwater garbage, coming mainly from unconscious citizens, fisherman and corniche walkers throwing their garbage in the sea, thus hoping to reduce littering with time and save our sea.
NISD has been in the business of diving since 1979 and involved in various underwater environmental issues trying to protect and preserve the Lebanese underwater world healthy for our future generations.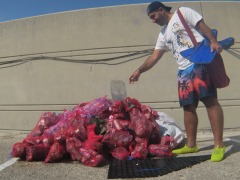 Approximately 1 ton of garbage was picked up from the sea and later removed and sent for recycling.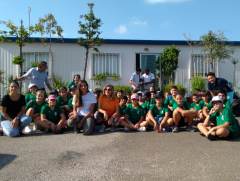 After the collection of plastic materials, tin cans and glass bottles, a number of students from the International College IC screened and sorted the picked up wastes to send them for recycling.
The garbage picked up was mainly composed of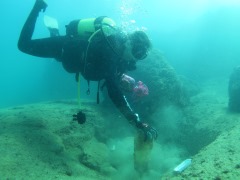 NISD will keep organizing this event every year bringing more awareness, in the hope that the divers' message get to be heard widely in all our Lebanese soil protecting all our underwater world.
NISD wishes to thank all the divers that participated in this event as well as its main sponsors for that event Al-Mawarid Bank and Wardieh Holding.